National Medical Device & Drug Injury Lawyer
The Willis Law Firm headquartered in Houston, Texas and has been fighting for the legal rights of injured parties for over 30 years. Mr. Willis, a former attorney for the Supreme Court of Texas is here to fight for you. He is a Board Certified Personal Injury Trial Lawyer and maintains a Nationwide Drug Injury Practice. All injury cases and lawsuits are taken on a contingency fee basis. No Attorneys Fee & No Expenses ever charged to the client unless we obtain a recovery for you. Call 1-800-883-9858 or fill out a Free Injury Case Evaluation Form
Recently,

Nexium and Prilosec along with Prevacid has been in the news due to report of increased kidney failure and chronic kidney damage from extended use. Prilosec and Nexium lawsuits have already been filed and more are forthcoming. According to medical studies the risk of kidney failure from using these PPIs is increased almost 96% and an 25% increase in chronic kidney disease. If you or a loved one took Nexium, Prolisec or Prevacid and later were diagnosed with kidney failure, kidney damage or any injury to the renal system, then contact us for more information about a Nexium Kidney Failure lawsuit or Prilosec Kidney Damage Lawsuits
IVC FILTER LAWSUIT
IVC Filters, or inferior vena cava filters can cause injury and dangerous side effects and may warrant an IVC Filter Lawsuit. These filters often called Greenfield Filters or umbrella filters are implanted in the inferior vena cava, a large vein that flows to the heart from the lower body. The IVC filters are intended to collect and trap blood clots before the clots can migrate to vital organs such as the heart or lungs. Unfortunately, some of these IVC filters break down in the body or in some other way malfunction, causing a variety of IVC injuries. More than 50% of the filters may be causing injuries or death These filters can cause perforation, fracture, migration and the inability to retrieve the filter from the body Some filter fractures have occurred in which the filter starts breaking up and then injuring the lungs, the heart of the inferior vena cava veins an
d even death. If you or a loved one has had a IVC filter and it has caused problems, then call us at 1-800-883-9858 or click here for more -> IVC FILTER INJURY INFORMATION
Morcellator Cancer Risks - Leiomyosarcoma & Uterine Cancer
FDA has recently issued a warning to Doctors and Patients that the use of a power morcellation device used to grind up and extract tumors, tissue and fibroids, may greatly increased the risk of leiomyosarcoma and uterine cancers by spreading undete
cted cancer cells into other parts of the anatomy during a hysterectomy, myomectomy, oophorectomy or splenectomy surgeries. These morcellation devices may be either closed morcellation, contained morcellation or the use of a bag with a morcellator. If you or a loved one has been diagnosed with leiomyosarcoma or an uterine cancer following a hysterectomy or myomectomy, then please call 1-800-883-9858 for a Free and Confidential Case Review. The Willis law firm is currently investigating dozens of these cases. See Morcellation Uterine Cancer Lawsuit for more information and legal help.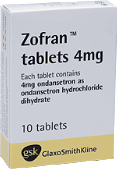 Zofran a chemotherapy drug given to 100,000's pregnant women for nausea may be linked to nincreased risks of heart defects, cleft palate and cleft lip. Zofran during pregancy is not an approved use. The antidepressants Zoloft, Effexor, Pristiq, Celexa, Prozac, Paxil, and Lexapro and anti-nausea medications such as Zofran have been linked to increased heart defects including, hypoplastic left heart syndrome HLHS, Atrial Septal Defects (ASD), Tetralogy of Fallot (TOF), Ventricular Septal Defects (VSD), Transposition of great arteries / vessels, coarctation of the aorta (CoA), club foot, Shone's Complex Syndrome, bilateral club feet, cleft lip, cleft palate, aortic stenosis, pulmonary stenosis, abnormal cranial head /skull (craniosynostosis),spina bifida and neural tube defects, gastrochesis and omphalocle, In 2005 and again in 2006 the FDA warned women that are pregnant or might get pregnant not to take certain antidepressants during pregnancy. Not all antidepressant contained this pregnancy warning. For more information see: Pristiq Lawsuit, Paxil Lawsuits, Zoloft Lawsuits, Zofran Lawsuit, Celexa Lawsuit and Lexapro Lawsuits
Invokana Amputations, Kidney Failure & Ketoacidosis Lawsuits
The FDA is warning diabetic patients that the drugs Invokana and Invokamet and/or other Type 2 Diabetes medicines may be linked to increased risks of kidney failure, amputations, pancreatitis, kidney damage, possible bladder cancer, heart attacks or diabetic ketoacidosis (DKA). Invokana is a diabetes drug used to help control Type 2 diabetes. No Invokana recall or Invokamet recall has been announced or discussed by the FDA at this time.
On May 18, 2016, the FDA announced new fuinding concerning an increased risk of Invokana and amputations. In particular the use of Invokana by diabetes and foot amputations, toe and leg amputations. FDA is alerting the public about interim safety results from an ongoing clinical trial that found an increase in leg and foot amputations, mostly affecting the toes, in patients treated with the diabetes medicine canagliflozin (Invokana, Invokamet). FDA noted that has not determined whether canagliflozin increases the risk of leg and foot amputations. Decreased blood supply to the lower legs, feet and toes may be culprit. FDA is currently investigating this new safety issue regarding amputations and Invokana and will update the public when more is known.
If you have been injured as a reult of Invokana use, then see: Invokana Lawsuit
NEWS ALERT: Many popular antibiotics may be responsible for causing 1000's of aortic aneurysms, aortic dissections and sudden deaths yearly. Find out more about antibiotics and aneurysms.
Personal Injury Lawsuits - Other Important Law Links